About Imagine Home Realty
Our goal is to provide a full array of real estate services, including purchases, sales, REOs, Short Sales, property management, HOA management, rental listings, tenant placement, and Relocations in a manner that makes our clients confident that we have their real estate business handled so that they can relax and remove the stress involved in all parts of the transaction.
And we accomplish this by being:
Proficient – Our clients count on us to protect their interests everyday. Imagine Home Realty has developed policies and procedures as an up-to-date real estate, property management and construction firm to make sure that our clients get all of the information that they need to make educated decisions, be it market reports, legal updates, certified market analysis's, etc. The principal broker Greg White has been in real estate business for over 10 years, and in that span of time has helped close over 100 million dollars in transactions without any blemishes on his record. Our staff is comprised of experienced professionals who work hard to stay up to date on current events, laws, market trends, and all things related to real estate.
Professional – Imagine Home Realty a member of the National Association of Realtors®, the Michigan Association of Realtors®, and the Greater Metropolitan Association of Realtors®. We adhere to the Equal Opportunity Housing Act and never discriminate based on sex, race, religion, etc. We also have our own code of ethics to which we strictly adhere. As a result, our clients, tenants, and the general public can all be assured that we act with integrity, competence, and a strong sense of professionalism.
Profitable – At Imagine Home Realty, we strive to maintain profitability of our clients' properties, taking care to minimize turnover, and strive to improve our clients' bottom line and to keep their investments in great shape to continue to be profitable over many years.
Honest – We deal with our clients honestly. All of our fees are clearly laid out in the listing, sales or management contract and should you ever have a question about it, we're more than happy to clarify it.
Attentive – With us, you can be sure that you and your property both receive the attention they deserve. We provide monthly property inspections with reports for our management clients, and we return phone calls the day we receive them. When it comes to the tenants, we keep in touch with them whenever there's a problem to be sure they enjoy their tenancy, and we fulfill maintenance requests as quickly as possible.
Communicative – We keep in touch with our clients in a variety of ways. From fax, phone calls, email, you can be sure to get in contact with us. Our Broker, Greg White is always available to take to and is never too busy to personal talk to each and every client.
Friendly – We believe the best business relationship is one where both parties respect one another, and are pleasant and courteous. We strive to make a client a friend for life, not only so all your dealings with us are enjoyable, but also because we pride ourselves on our word-of-mouth reputation. We've grown and prospered from the referrals of satisfied clients, and nothing makes us prouder of our work than knowing someone enjoys working with us so much that they tell their friends, family or even their acquaintances.
About Greg White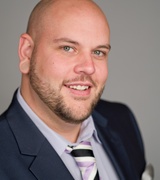 Greg White
"Metro Detroit's Investment Property Expert"
27520 Hoover Rd.
Warren, MI 48093
Office: (313) 456-9898 | Fax: (586) 435-5986
Email: gwhite@imaginehomerealty.com
Website: www.imaginehomerealty.com
With over 10 years of professional real estate experience, Greg White and Imagine Home Realty are the best choice for buying, selling, rehabbing and managing investment properties in the Metro Detroit Area. We consistently achieve this with a combination of:
Cutting edge marketing and technology, Social Media, Lead Capture and great customer service skills, assuring that every call, email and message is responded to quickly and accurately
Three in-house business arms to help clients from all over the world succeed in the Metro Detroit market. Real Estate, Construction and Property Management
A dynamic staff of real estate professionals to help you manage all aspects of the process
The expertise of a "Wall Street Journal Top 1000 Agent in America" working on your behalf
Strong attention to detail and strong systems to get your inventory sold quick
Services and Performance
Guaranteed 24 Hour Occupancy Check -24 Hour Re-keys
Professional Team of Licensed Assistants trained on REO, investment and traditional transactions
Guaranteed 48 Hour turnaround on drive by BPO's when requested
Guaranteed 72 Hour turnaround on interior BPO's from time of granted access when requested
Complete Vendor list of licensed and bonded subcontractor/suppliers for property preservation & enhancements
Full in-house property management firm and staff
Professional Transaction Management Team: Full time Transaction & Listing Coordinator
Open lines of communication. Emails answered promptly, staff and team always available by phone, offers submitted timely, constant communication with all parties to the transaction
Marketing Strategies
We use cutting edge technology & Build a search engine optimized Website to give our listings Maximum Visibility on the NET
Your property will have the MOST Attention Grabbing Remarks & BEST Pictures Possible
Your properties are entered into the Realcomp MLS, and will go out on the TOP 350 Real Estate Sites
E-mail blasts for every single listing we take
Sign Riders with call capture technology to keep putting your property in front of interested buyers
We spend $1,000's on Marketing & Recruiting buyers to your property's websites
Email over 10,000 of the Top Realtors in the Metro Detroit area
Implement Highest & Best when applicable to help get you Top dollar for your property